To celebrate National Hamburger Month, Schweid & Sons proudly brings you the 4th Annual NY Burger Week, May 1-7, 2015.
The Burger Week is a 7-day celebration of trendsetting chefs and unique Burgers with a series of daily events.
Hashtag = #BurgerWeek
Tweet: @SchweidAndSons
Tuesday, May 5, 2015
GENUINE SUPERETTE BLIND BURGER TASTING
– Taste and Rate 3 Burger Creations by Chef Brad Farmerie … Blind Folded –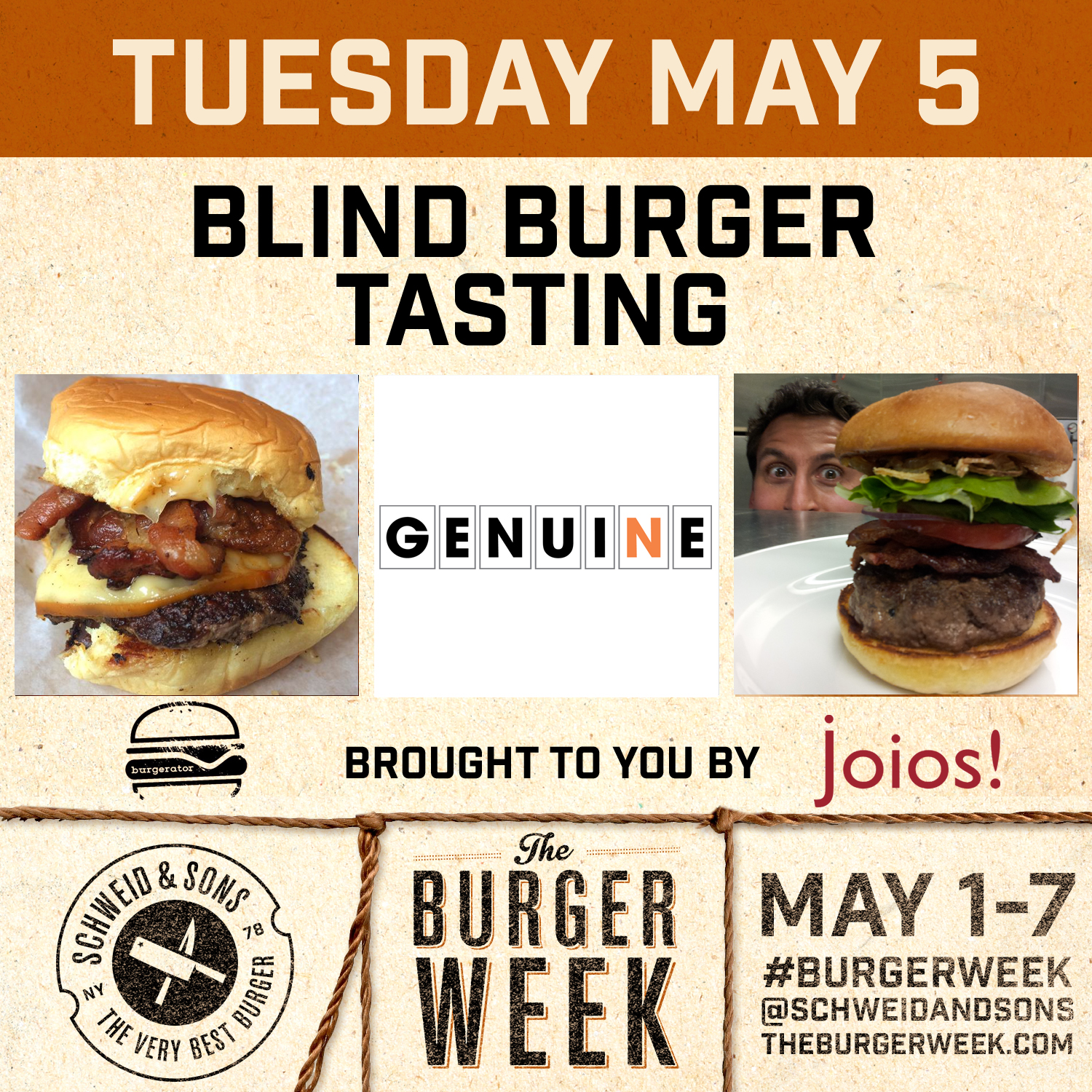 Brought to you by Burgerator & Joios!
Tuesday, May 5th
GENUINE Superette
191 Grand St, NYC
6:30 and 8:00 pm seatings
Price: $29
Ticket includes:
3 Mini-Burgers
1 Beer
French Fries to share
1 Blindfold
GENUINE Superette (191 Grand St) will host a Burger tasting that will blind you with awesomeness on Tuesday, May 5th for the 4th annual NY Burger Week. We'll team up with Burgerator, an app that helps you find, rate & share the best Burgers, to host the ultimate blind taste testing. You'll be served 3 mini Burgers, 1 of which is on the menu at GENUINE Superette and the other 2 will be off-menu creations by Chef Brad Farmerie. But there's a twist … you'll taste the Burgers while blindfolded!
But wait, there's another twist … one of the Burgers will be made with commodity ground beef, one will be made with Schweid & Sons One-Percenter which is Certified Angus Beef® USDA Prime chuck, which is the GENUINE Superette house blend. The last of the 3 Burgers will be a special surprise creation using a special secret blend of Schweid & Sons ground beef. Guess which Burgers were made with which beef correctly & be entered into a drawing to have the surprise Burger named after you when it is added to the GENUINE Superette menu!
The Burgers:
Spicy Smoke House – Burger topped with Bacon, Gouda, Charred Jalapeño Mayo, Chipotle BBQ Sauce on a Marrtin's Potato Roll.

Super Duper Stack Burger – Burger topped with House Sauce, American Cheese, Sweet Pickles on a Martin's Potato Roll.

Surprise Burger – Burger topped with Charred Jalapeño Mayo, Cotija Cheese, Pickled Jalapeño on a Martin's Potato Roll.
Once you've eaten all 3 Burgers, you'll remove the blindfold and enjoy some French Fries and a beer, while you rate your favorite of the 3 on Burgerator.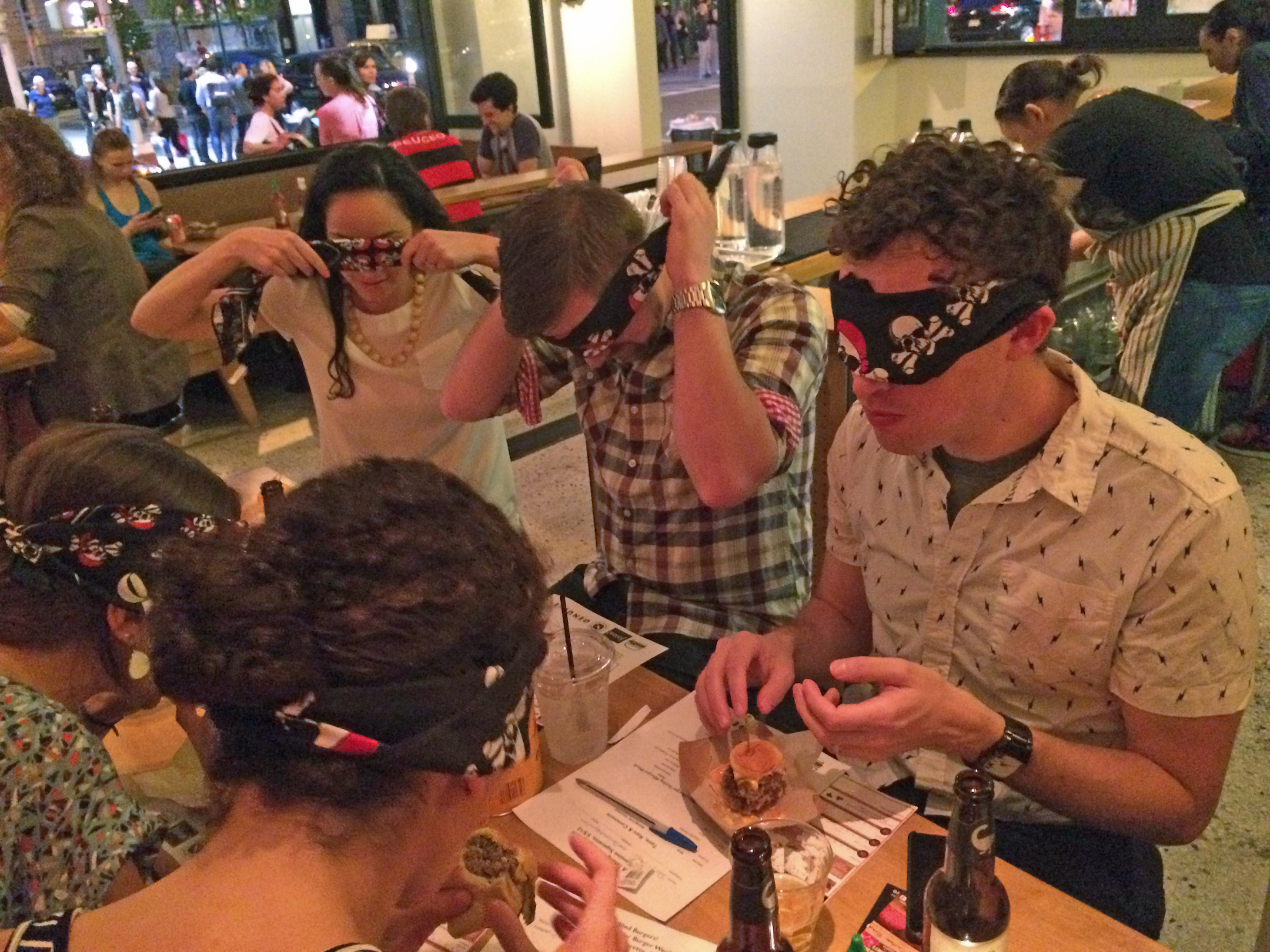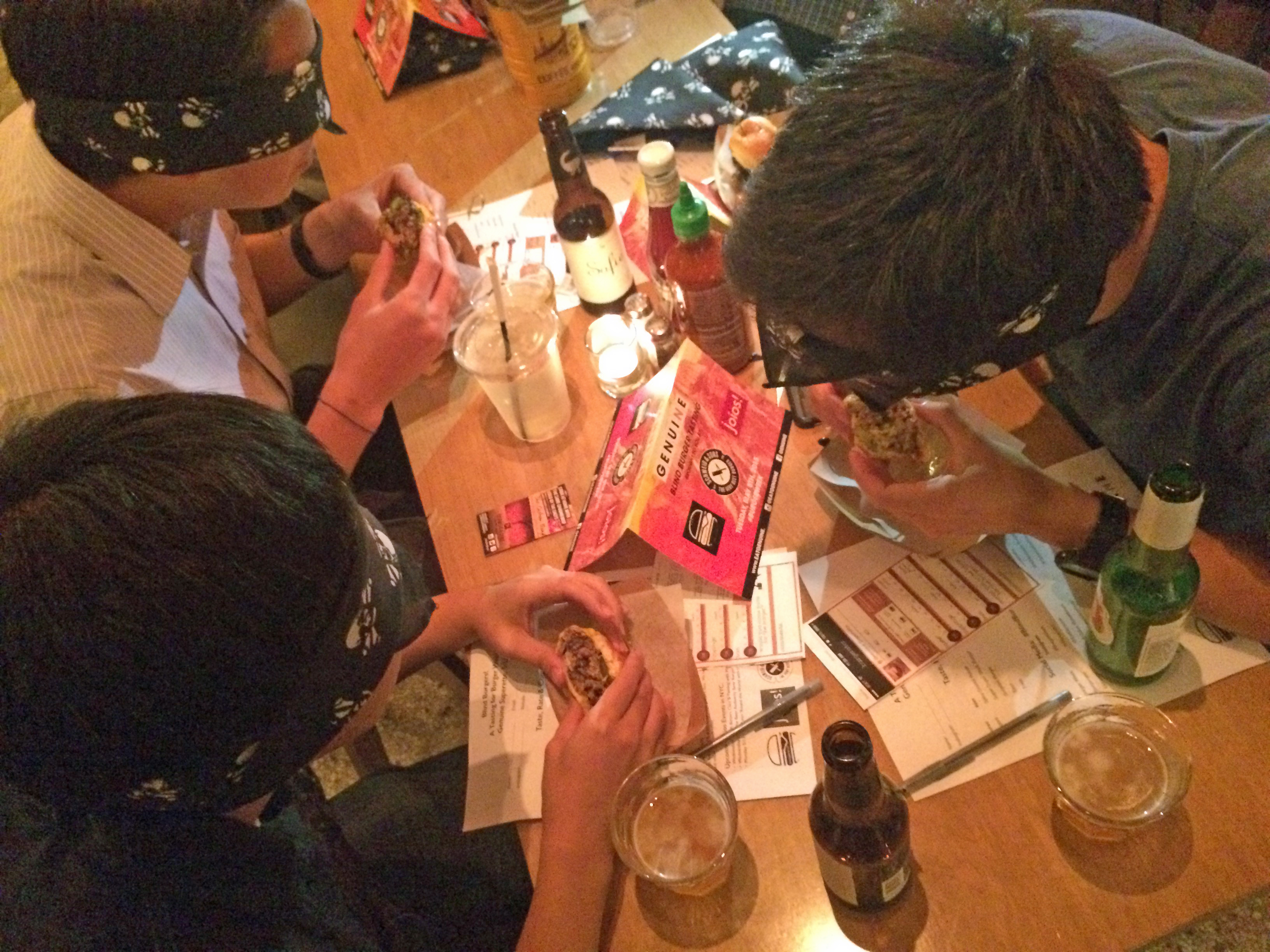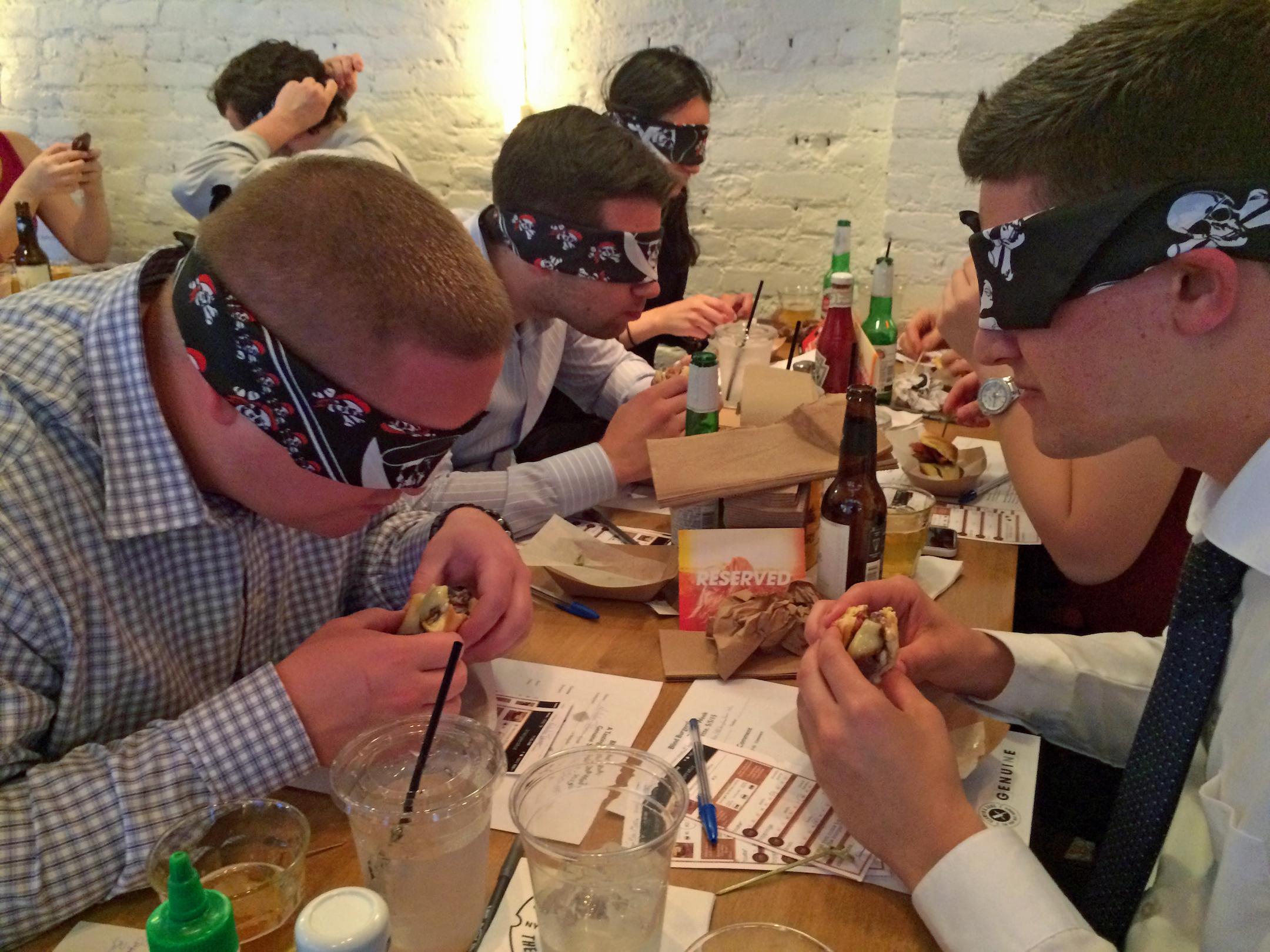 We will also be joined by Joios, a collaborative food & drink community, created to sort through abundant options and discover great flavor. They gather ratings at tasting events that are both serious and fun, linking eager consumers to less-known producers. You'll taste and rate the night's experience with Joios.
Purchase your tickets based on which seating you would like to attend.
*Must be 21 years or older with valid ID
*Must be seated 10 minutes before event starts